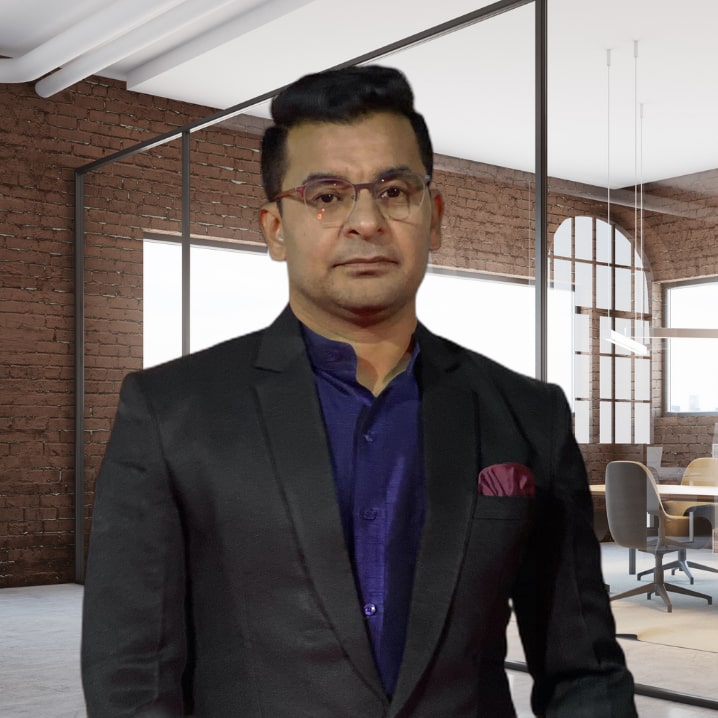 Director & CEO
Rohit Gotecha
I have an experienced professional with more than 15 years of experience in operations management and industry leadership. I have a proven track record of overseeing large-scale, complex operations, providing strategic direction and establishing performance standards for my teams.
Biography
I am a passionate leader who is looking for an opportunity to contribute my skills, experience and expertise in building the next generation of LinkedIn. I am a very self-motivated and enthusiastic person. I have the ability to work in a team as well as independently on diverse projects.
Through the years, my team and I have delivered over 500+ Mobile Application ( iPhone Application , Android Application ) Php & Open Source Websites for our clients. I have hands on experience in developing web applications, e-commerce websites, shopping cart, Content management system, Social network, B2b, B2c, Multi-language, Mobile Application Development, iPhone Application Development . I also have experience of handling offshore teams and leading them for achieving the project goals. I can take up challenging tasks and deliver the solutions promptly.
The company has a strong technical team, which is well versed in various technologies like Swift, Objective-C, iOS Development, JSON, HMTL, DHTML, PHP, MySQL, Ajax and development methodologies required to create custom ecommerce solutions. We have developed more than 500 custom ecommerce websites for our customers worldwide. I have worked with clients from the fields of Banking, Finance, Insurance to Telecom Industry, Real estate, car portal and eCommerce. I have been involved in developing applications for various mobile platforms like iPhone, iPad, Android.
Founded in 2017, Jexcore infotech Private Limited is a highly skilled Mobile Application Development ( iPhone Application Development, Android Application Development ) , Web development company with an off-shore development center in India. We have been providing comprehensive solutions for clients across the globe, including USA, UK and Australia.